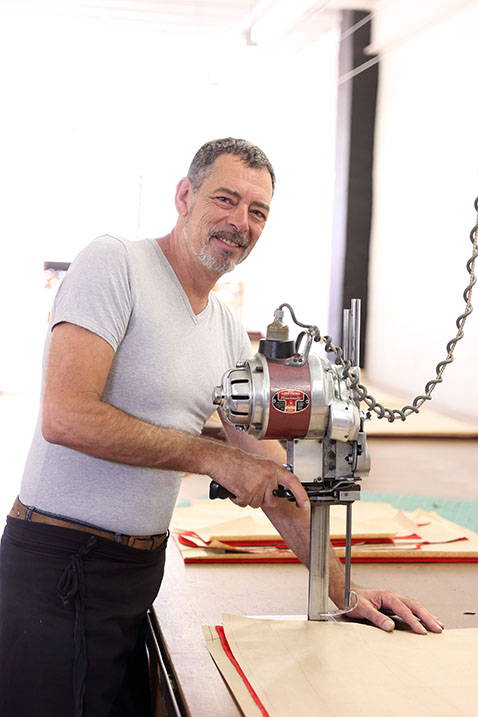 RAOUL IN OUR CUTTING FACILITY
PRODUCTION MANAGER MIMI AND OUR MAKER PHUOC
When Ronnie started Andiamo, off-shore production was unusual. Over the years, most Australian apparel businesses have migrated their production to Asia, looking for cheaper labour and compromising on quality. Fortunately, this has never been an option for us.
We have worked hard over the years to build a long-lasting relationship with our local makers and in return we have been able to deliver a product that will last for years and will become a great investment for our customers.
Our journey has taught us the importance of guiding our pattern makers, doing the cutting in-house and closely supervising the production process to ensure you get the best possible fit, quality and finishing.
We are proud to have been supporting some of our makers for over 20 years and even prouder that we are still able to continue to do so, thanks to you.
Because of our philosophy and hard-work to maintain ethical practices, we receive incredible support from our customers and wholesalers and that makes us even more inspired to remain true to our values and continue to bring to you great Australian made fashion.